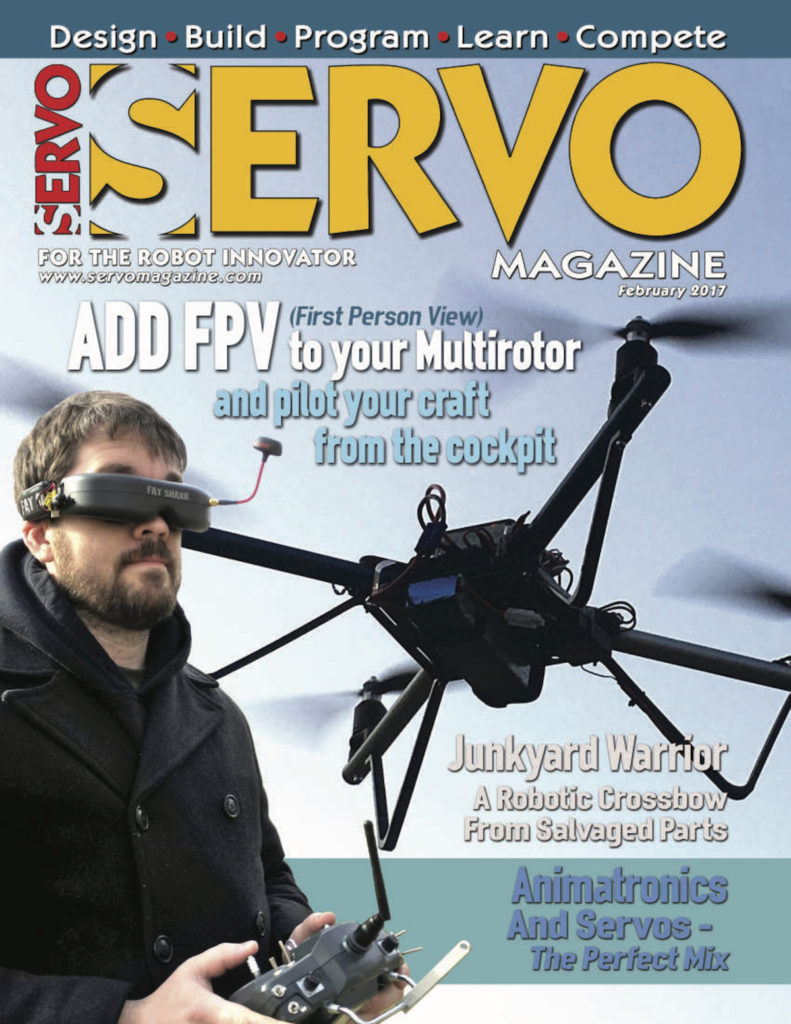 Awhile back I shared that I had begun writing a column for Servo Magazine, beginning with building a drone from scratch. If you want to get a taste of the column, you can read the article "The Multi-Rotor Hobbyist - FlyFi: Weather Data Telemetry" for free!
This month I was lucky enough to have a cover feature on adding a camera and googles/screen to your drone setup. Adding this "First Person View" (FPV) capability really makes flying a lot different as its like you are setting in the cockpit!
Several years ago, I rode in the copilot's seat of a small Cessna circling over northwest Arkansas. The view was great and the experience of sitting right behind the propeller with a view of where we were headed was fantastic. It made riding in economy of commercial airliners seem even more boring and cramped than it already did. As multirotor pilots, we can now have that experience with first person view (FPV) equipment that literally puts us in the pilot's seat and immerses us in the experience of flying.
Be sure to checkout the column and let me know of other topics you'd be interested in seeing in future articles! Right now I've got a photogrammetry series coming up after a quick CX-10 hack.