The recent earthquake in Nepal is truly a tragic event. Currently it has claimed over 5000 lives and the more remote regions will not be reached for days to weeks. It is really very hard to comprehend the intensity of ground motion for such an event. If you want to know more technical details about the event, I encourage you to look at the official USGS event page and Chuck Ammon's blog post. We also will talk about earthquake details on the "Don't Panic Geocast" tomorrow (Friday).
For now I wanted to share some animations of the ground motion associated with the event. I tweeted some of these earlier in the week and got a great response, so I wanted to collect them all in one place with some maps. First off a quick map of the main shock and many aftershocks (circle area goes with the magnitude, color the age).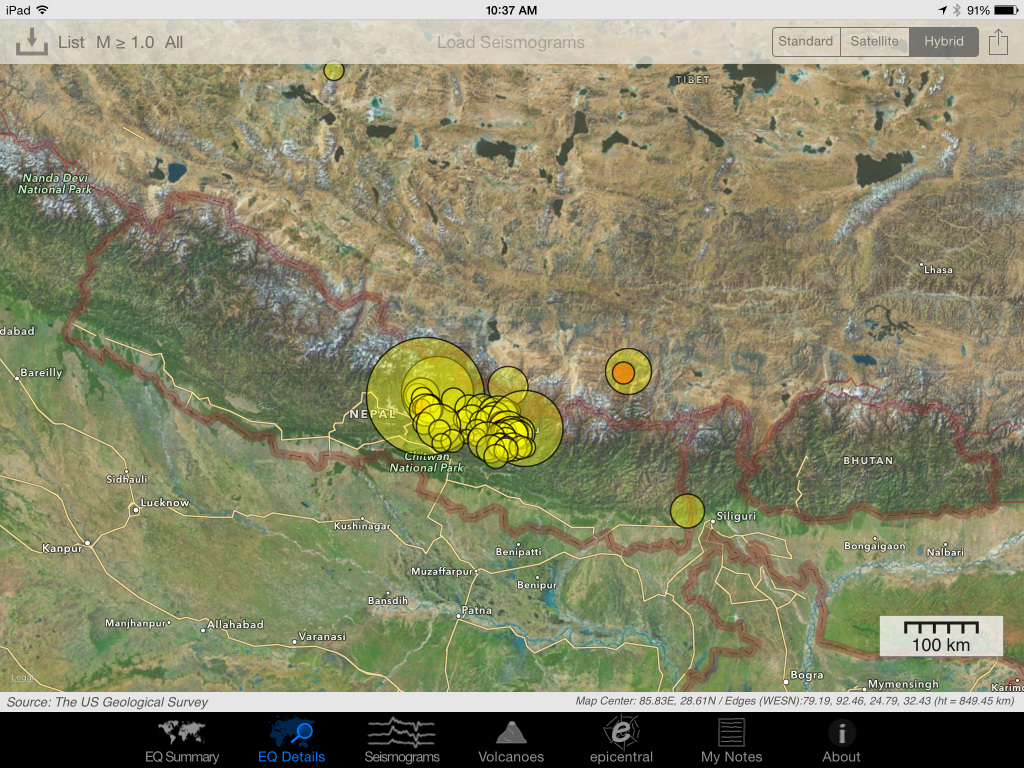 Let's start with a ground motion visualization from a station in Tibet, China. This station "clipped". This means the instrument hit the limits of the motion it could measure. This particular station is about 650 km (400 miles) from the earthquake. There is another instrument that measures strong motion closer to the earthquake, but the data had some holes that made animation very difficult. (I guess that's another feature to add to the program!)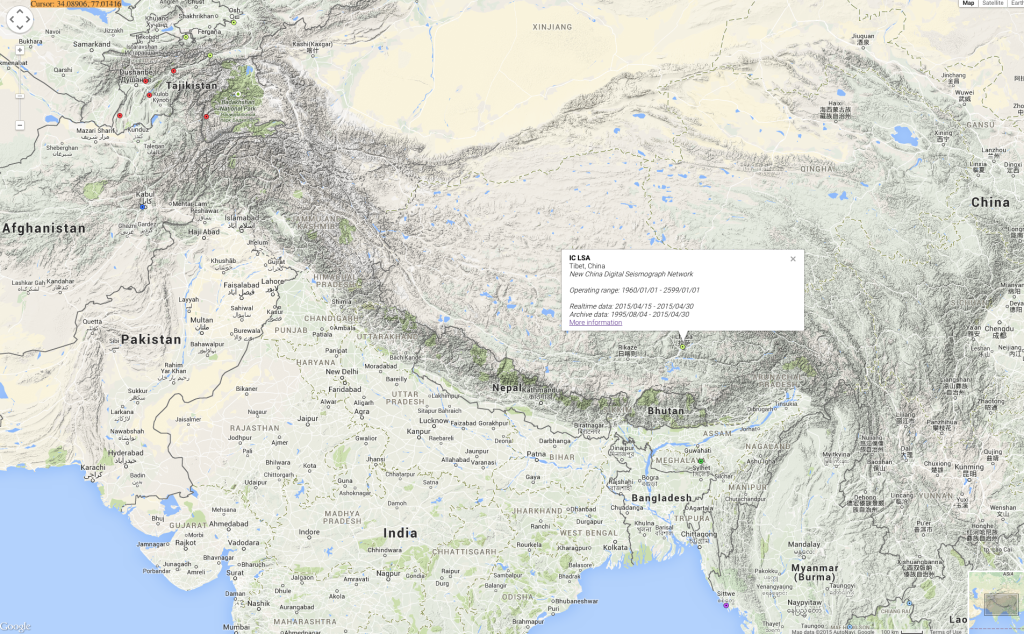 Next, we look a little further away at Kabul. While the shaking wasn't very strong (much smaller accelerations), we begin to see more interesting waveforms as phases are getting separated by traveling a greater distance of 1650 km (1025 mi).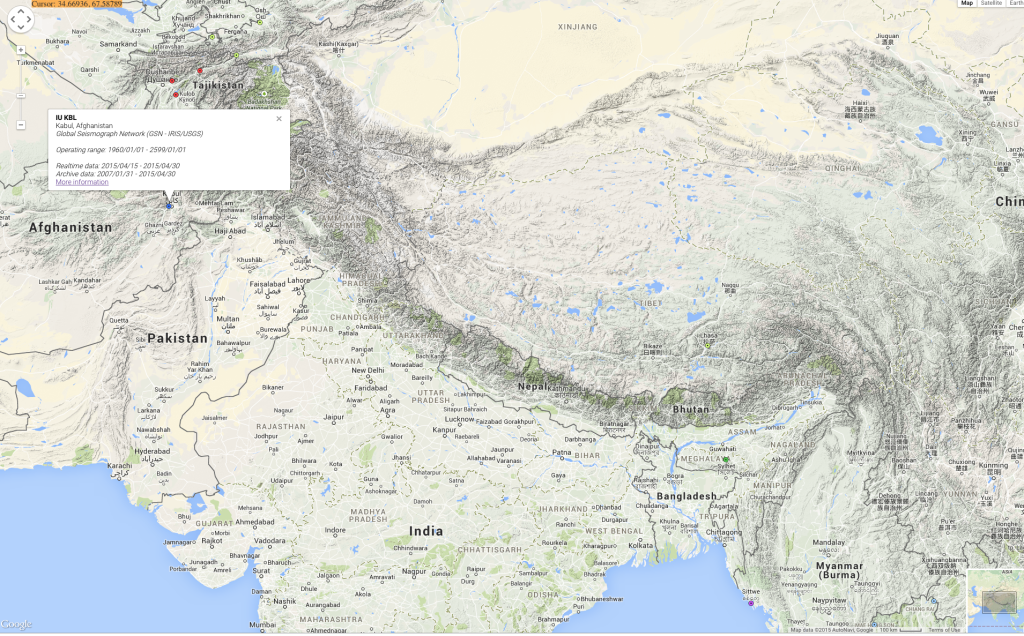 If we move much further away to the U.S., we see a very long record of motion. I made two animations for the U.S., one near where I grew up in Arkansas and one from the instrument in the basement of the geology building here at Penn State. There are some really great Rayleigh waves (the circular motion) around 3:51 in the Arkansas video and 3:18 in the Pennsylvania video.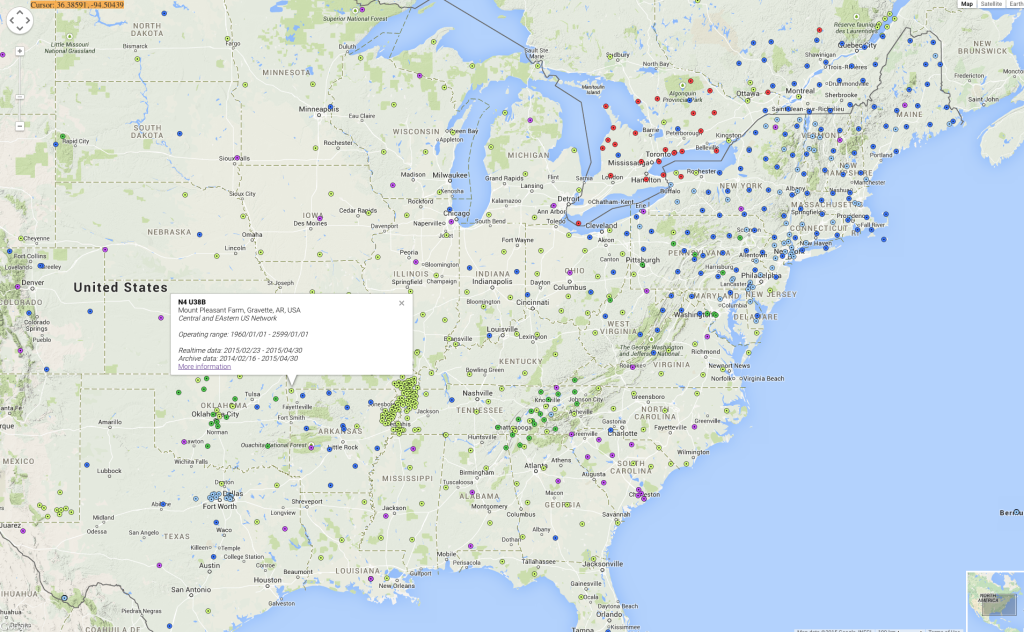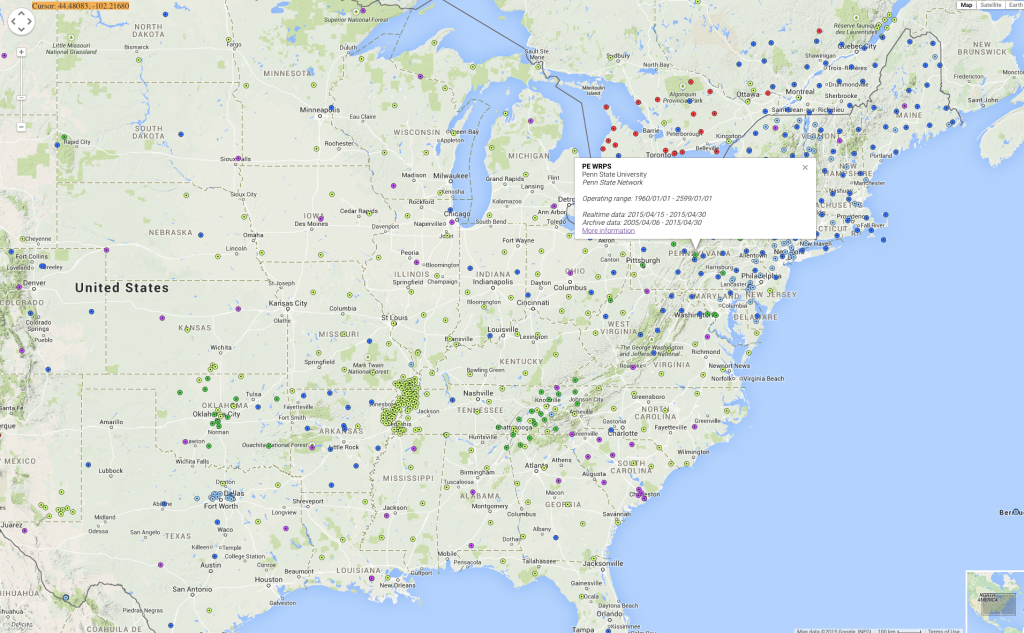 I hope you find these videos interesting! There is a lot of possible post material in each one, but I wanted to be sure to get them out in a timely and collected way. The program to make these is completely open source on GitHub: https://github.com/jrleeman/SeismoVisualize and was inspired by the visualization of Mike Cleveland and Chuck Ammon.