Early this morning a large boom resounded throughout east Harlem as what is believed to be a gas explosion occurred at 1644 Park Avenue.  The five story building that was at that location, and its neighbor building, collapsed as a result of the explosion.  There were even reports of the shaking jamming doors in nearby structures.
The Lamont-Doherty observatory posted the following on Twitter, showing a plot of the event recorded on the Central Park station.  I haven't looked around to see if I can find it on any other stations to do a similar exercise as the Russian meteorite explosion, but I doubt there is enough data.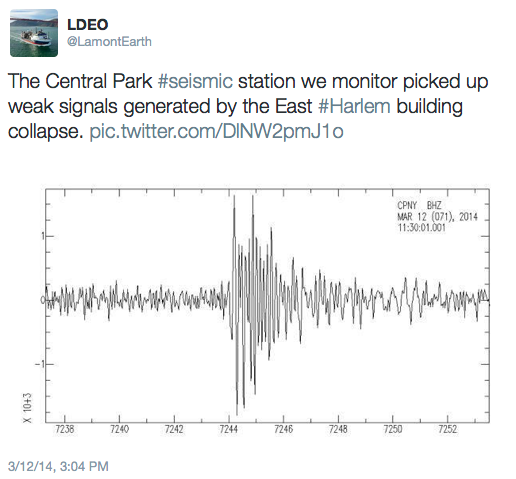 As always, don't forget to follow the observatory (@LamontEarth) and me (@geo_leeman) on twitter!