This morning there was a magnitude 7.1 earthquake beneath Alaska. Alaska is no stranger to earthquakes, and I'm not going to talk about the tectonics, but I wanted to share the ground motion videos I produced for the event. Also be sure to checkout the ground motion videos over at IRIS as well. At present no major damage or injury was reported. Though CNN did sensationalize the earthquake (as they always do):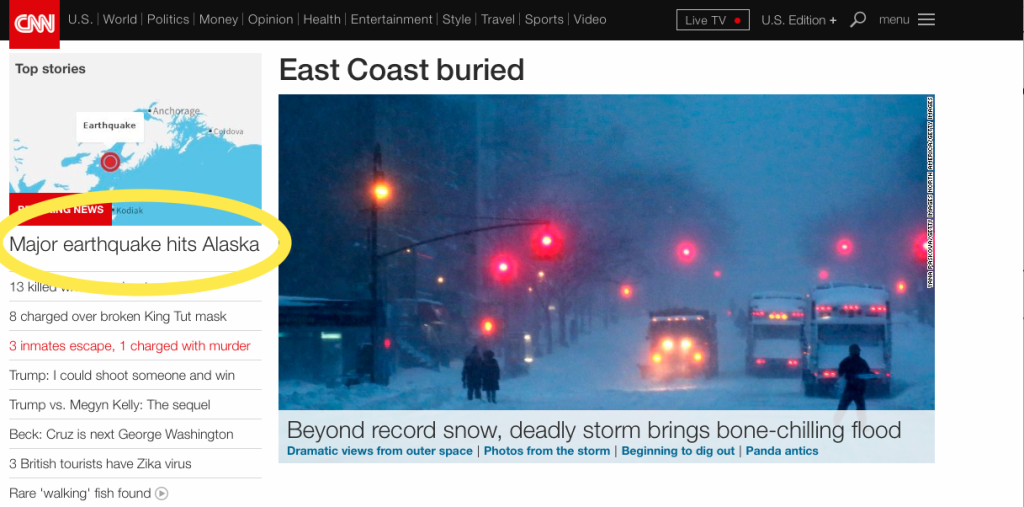 First a video from a nearby station, Homer, AK. About 8 mm maximum ground displacement with some pretty large ground accelerations.
The earthquake recorded in Australia. Not as exciting, but notice the packets of waves towards the end of the video, these are the surface waves that took the longer route around the globe compared to their earlier counter parts. (Called R1/R2 and G1/G2.)
Here's a central US station near where I grew up. Nice surface waves and a good example of what looks like the PcP phase (P-wave reflected off the outer core of the planet.) The PcP phase is at about 604 seconds, around 100 seconds after the P wave. In the figure below the movie, the approximate PcP path is red, the P path is black. Pretty neat!